WELCOME TO THE
13 REASONS WHY
WIKI
The 13 Reasons Why Wiki is a collaborative encyclopaedia dedicated to Jay Asher's bestselling book and the Netflix television series that anyone can edit! Our database currently contains 230 articles and 1,710 files. With 14 active users and 2 active administrators.




CAUTION: This wiki contains spoilers from the Netflix series and the book. Proceed at your own risk.

HELPING
OUT
Policies and Guidelines
CWB Project
Wanted Pages
Article Stubs
HELP NEEDED FOR UPLOADING SCREENCAPS
We are currently in need of episode images for Season 1 and Season 2. We recently batch deleted images so we could replace them with the correctly named format and we could really use your help! We use these images as image summaries for episodes, which is why we need your help. If you are interested in pitching in, please contact an admin and state which episode you would like to upload images for. Due to the screencaps numbering system, only one editor can upload screencaps for per episode. Following our Image Policy, you can head over to Netflix's 13 Reasons Why and screenshot images throughout each needed episode. (If you are on an Apple product, Safari won't work, it's best to use Chrome.) Remember not to crop the images, as they are all supposed to be the same size (take a screenshot when in full-screen mode). However, if that is a lot of work, there are other websites that provide screencaped images for each episode. You can check out this website. If you do upload images from there, then you need to use the fairuse template when licensing the screencaps. There is a page for a list of episodes needing screencaps here, they get updated when episodes are complete and named correctly. Please ask an admin for further help if required. Thank you for reading.
—Admin Team
THE
CHARACTERS
See more characters
THE
SHOW
13 Reasons Why is a Netflix original series created by Brian Yorkey, a Tony Award winner for the Broadway musical Next to Normal. Season 1 consists of thirteen episodes released on March 31, 2017. Season 2 consists of thirteen episodes and was released on May 18, 2018. Season 3 consists of thirteen episodes and has an unknown release date for 2019. It stars Dylan Minnette as Clay Jensen and Katherine Langford as Hannah Baker.
Read more...
THE
BOOK
Thirteen Reasons Why is a contemporary Young Adult novel written by Jay Asher. Released in 2007, it revolves around the suicide of Hannah Baker and the seven cassette tapes that she left behind for the people who led her to kill herself. The story is told from the perspective of one of her classmates, Clay Jensen, as he listens to the tapes and learns the reasons why Hannah decided to take her life.
Read more...
FEATURED
VIDEOS
POLL
Which Character Did You Empathise With the Most in Season 2?
Past Polls
DISCUSSIONS
TWITTER
NEWS
Loading RSS data...
AFFILIATES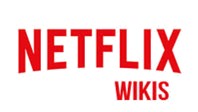 Community content is available under
CC-BY-SA
unless otherwise noted.